R-TECH is a company that offers cutting and drilling concrete using diamond technology. We offer our services throughout Poland. Both individual clients and construction companies. Our goal is to serve the best quality services by:
– Completing the project on time.
– Providing service according to the quality standards specified in the documentation.
– Close cooperation between the client and the contractor.
We would be grateful for the opportunity to meet your company to discuss the details of your project.
We cordially invite you to use our services!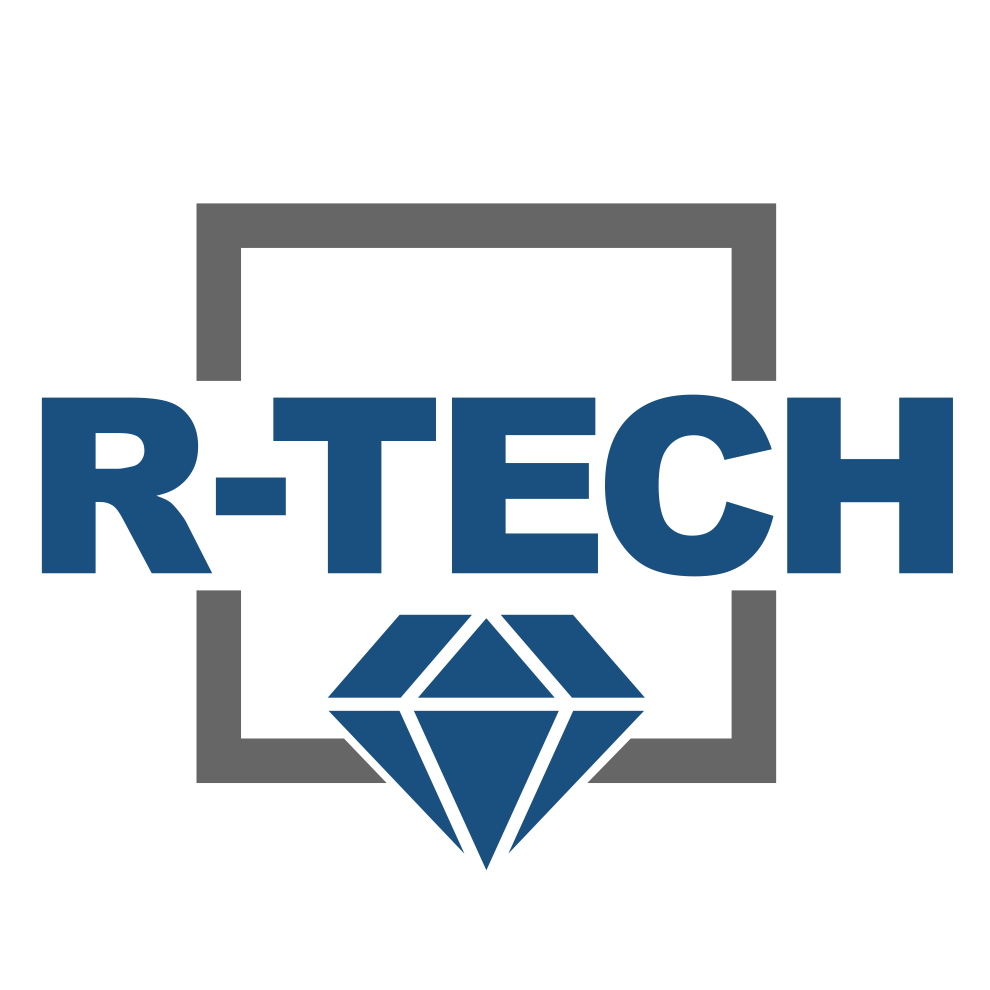 R-TECH is a company specialising in cutting concrete which places great emphasis on the quality, time and safety of the service provided. Our activities are supported by high-quality specialized cutting devices, the wide range of which allows us to meet the client expectations.
We cut structures reinforced with metal, stone, brick, concrete and reinforced concrete, also regardless of whether they are cut vertically or horizontally, they are within the range of activities of our company.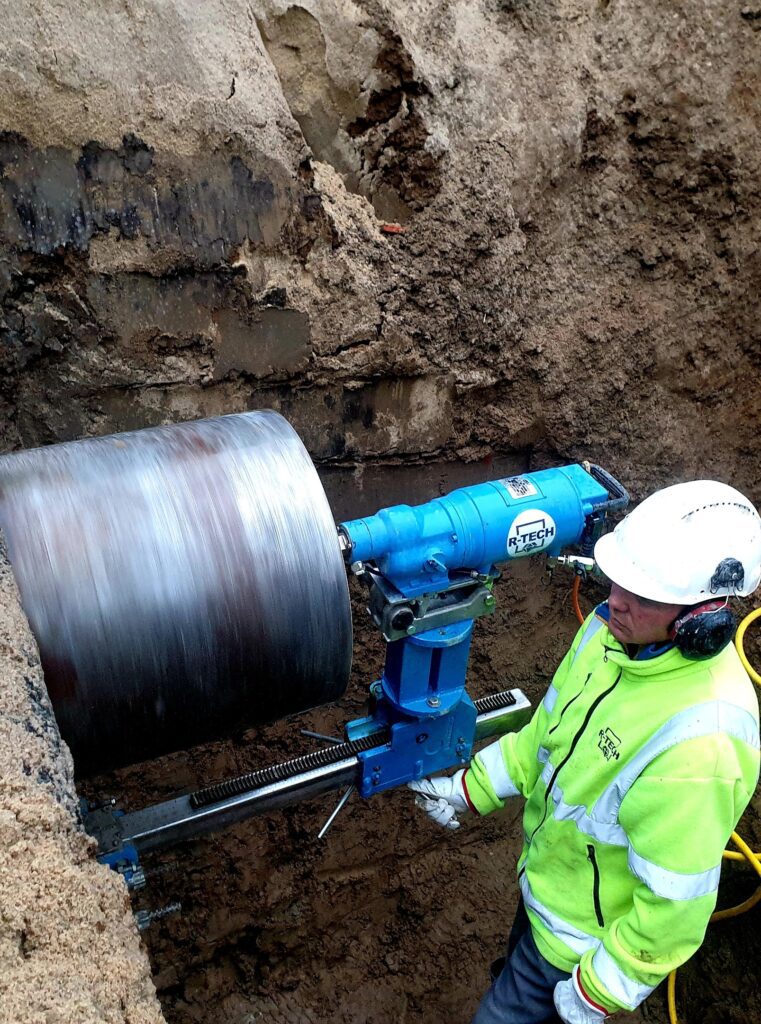 The R-TECH company offers core drilling in concrete, reinforced concrete, asphalt, brick, stone and other construction materials in wet and dry technology. We have the necessary knowledge, practice and equipment to perform drilling to size, depth and assability.
Specialized drilling services:
drilling core holes from the underside of the ceiling in case of inaccessibility,

drilling a flat roof from the underside without removing (opening) the roof insulation,

drilling holes in retaining walls for micropiles,

drilling lengths / depths,

drilling for repair systems,

prestressing bars,

removal of badly seated concreted beams in solids,

the release of piles,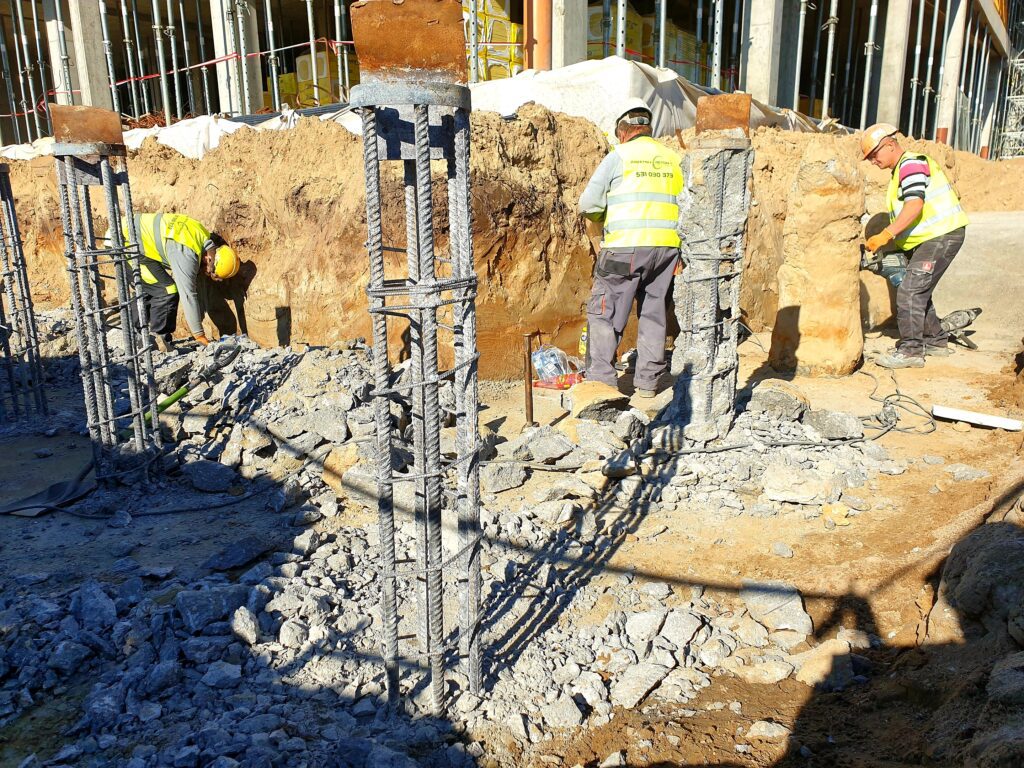 chipping concrete, technical demolotion
Precise chipping, crushing and demolition of concrete (walls, ceilings, floors, stairs, etc.), disassembly works of building structures, forging diaphragm walls, ceilings, stairs, expansion walls, foundations and slabs, floors and disassembly of retaining walls.
We demolish walls, foundations, ceilings, columns and other construction elements
Cutting with a diamond wire is one of the most effective methods of removing large reinforced concrete elements such as bridge structures, foundations or opening walls with large sections.
The advantages of cutting with a rope include the lack of restrictions on the cutting depth, the possibility of cutting in a limited working space, cutting heavily reinforced concrete, reducing noise compared to circular cutting.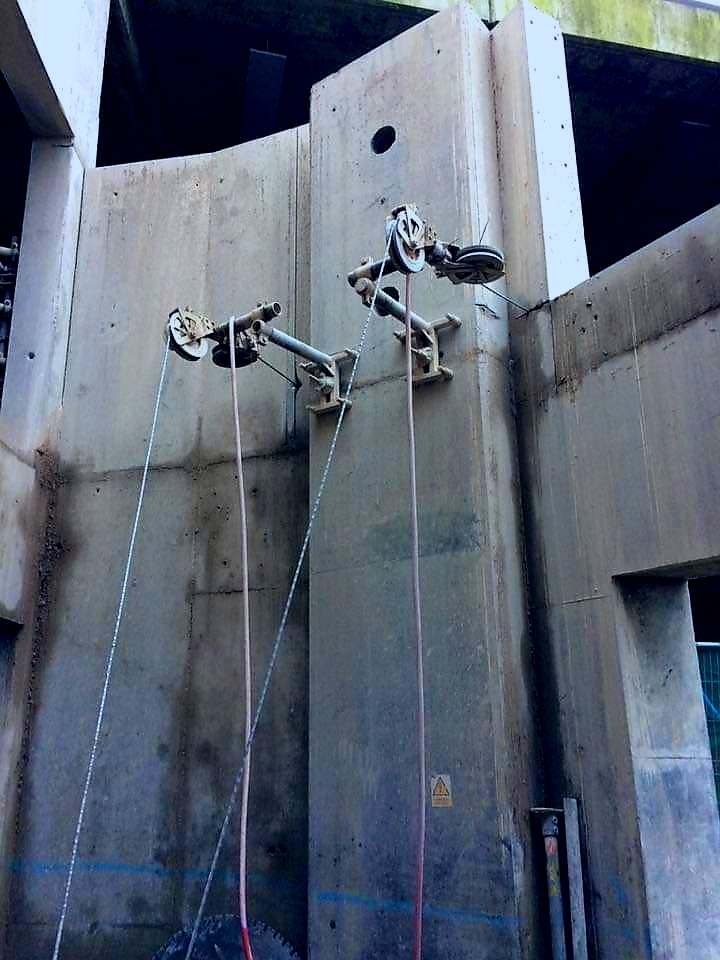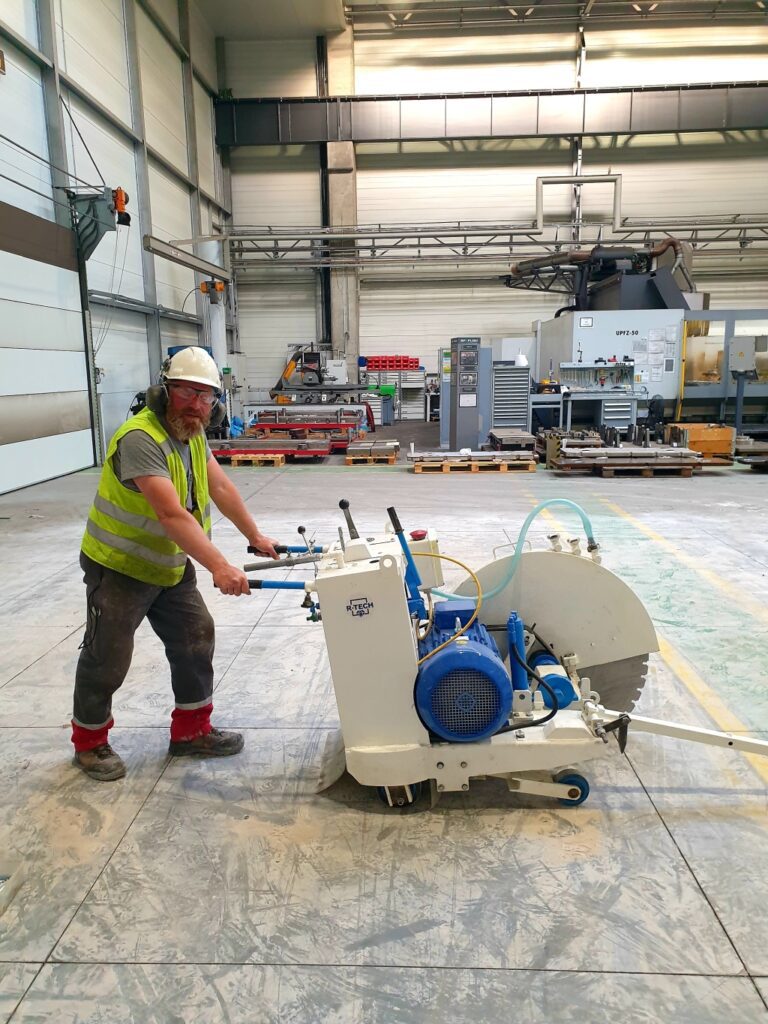 The floorings are cut with electric or petrol driven saws with a large cutting depth, thanks to the use of large diameter diamond blades. We cut floorings with thicknesses up to 45 cm. The offered Diamond Technique leads to the complete elimination of dusting, which enables us to work on active production, food and packaging lines. We cut channels in the floors of shops and galleries with the goods lined up on the shelves.
An additional advantage of our work is the elimination of vibrations, which have a negative impact on the operating machines in production. No breaks and downtime of plants and factories is a continuing trend of today's times, which perfectly match the services offered by R-TECH.
To meet the expectations of contractors, we offer a Construction Service focused on the comprehensive implementation of machine foundations. Our activities are intensified on the trouble-free and collision-free operation on active production lines. We remove floors, foundations and open concrete surfaces in all configurations as indicated in the documentation.
We offer services of: 
foundation footings

foundations for machines

foundation plates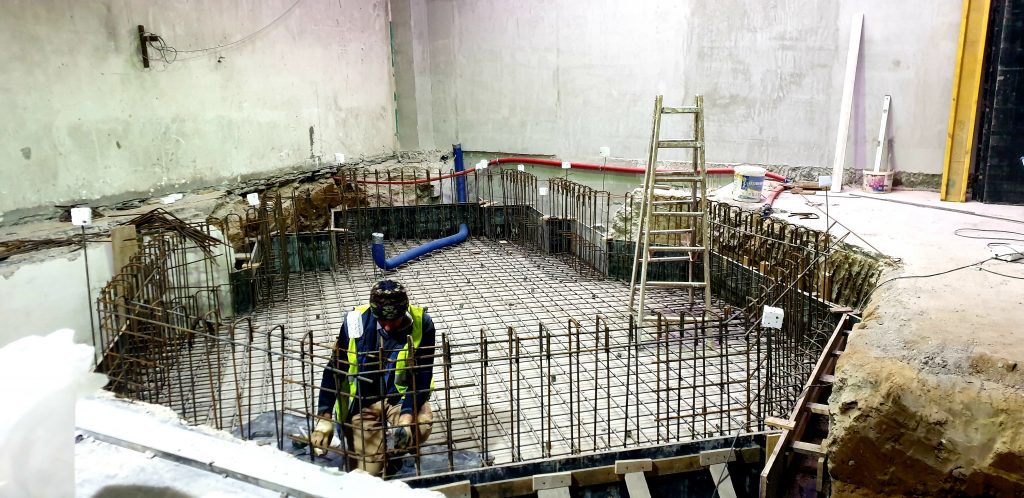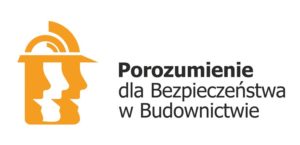 R-TECH Concrete Cutting is a professional concrete cutting company built on 16 years of skilled union labor in the concrete industry. We specialize in commercial and industrial core drilling, slab sawing, wall sawing and demolition.

Concrete Cutting / Core Drilling
Call us or send a message!
We cordially invite you to contact us. We will be happy to answer any questions!